MERRILL CAREERS
Our vision is built on our values, and our strength lies in putting those values to work. These core beliefs are at the heart of everything we do, every day.
---
Our Core Values
---
---
---
---
Teamwork

We're stronger, better, more effective together.

Safety

Maintaining the highest standards to ensure the safety of our team, our facilities and our products.

Integrity and Trust

Doing the right thing, always — and expecting that others do as well.

Excellence

Our customers are the best at what they do, and so are we. Good enough is never enough.

Diversification

We are constantly searching for new ways to grow — our team, our company and our value to our customers.

Commitment

Delivering nothing but the best, all day, every day.
---
---
Our Vision
---
---
---
Delivering Outstanding Customer Success: Anything is Possible.
---
INTERESTED IN WORKING FOR MERRILL?
---
With the right people, and the right technology, anything is possible.
---
BENEFITS
---
MERRILL offers a comprehensive benefits package, including medical, dental and vision insurance, as well as a 401(k) plan, paid holidays and flexible paid time off, and exclusive company discounts from strategic partners including Red Wing Shoe Company, Irish Setter, Verizon, FedEx, Hotels, Car Rentals, Park N' Fly, and Automotive Dealerships.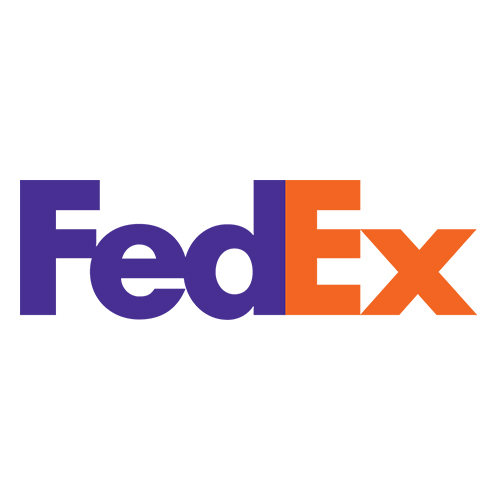 What You'll Love About Us
---
---
---
Great Company Culture
Great Lakes Bay MiWorks! Employer of Year (2020) and Employer Support of the Guard and Reserve Award (2014)!
---
Work that stays at work
Genuine work/life balance observed here! We will observe the following as paid holidays:
Good Friday
Memorial Day
Independence Day
Labor Day
Thanksgiving
Christmas Eve
Christmas Day
New Year's Eve
New Year's Day
Medical BCBSM PPO Plans with HSA and FSA options, online doctor visits, dental, vision, and mail order prescription options. Wellness program and annual health assessments offered. Life and Accidental Death and Dismemberment, Short Term Disability, Life Insurance, Healthcare and Dependent Care Reimbursement, Long Term Disability Income, AFLAC, LegalShield and IDShield, Pet Insurance, Employee Assistance Program, Travel Assistance, Life Planning Financial and Legal Resources are offered! For a full list of benefits click here.
---
Prepare for the Future
401(k) with company match!
---
Growth Potential
We offer many opportunities to grow with us. We love to promote from within.
---
With a career at MERRILL, ANYTHING IS POSSIBLE!
---
---
LETTER FROM THE PRESIDENT
---
---
Fifty years ago, our company started as a small machine shop in Merrill, Michigan, where my dad ran the equipment, my mom kept the books and the whole family made deliveries of auto parts in the family station wagon.
We've grown since then — from a supplier to companies that are global leaders, to a company that leads the way. We're known as the company that will tackle challenges others can't handle: The company where anything is possible.
Now, we've gone through another evolution. We are now One MERRILL. We've brought all of our divisions under one umbrella, making us more efficient, more effective and even better able to support our customers' needs in an increasingly competitive market. One MERRILL better reflects who we are as a team. Unified, integrated and stronger together.
That's because for us, teamwork is more than just a concept. It is a foundation for our every day operations and it's how we approach our decisions about responsibility and accountability. It determines how we interact with one another and our customers, suppliers and strategic partners.
Today, we stand poised for the next fifty years. Thank you for being part of it.
Sincerely,
Robert Yackel
---
MEET A FEW OF OUR EXCEPTIONAL TEAM MEMBERS
---
"As a single mom, sometimes my work schedule needs to be revised on short notice. As a workplace that supports family, MERRILL is flexible and works with me to accommodate the needs of me and my children."
Amber Beetley
Inventory Manager
---
"MERRILL  believes anything is possible. They help team members like me make career aspirations a reality. MERRILL has allowed me to take my skills and knowledge to the next level. Through my career, I have received the necessary training and certifications to evolve from an entry level NDT Technician to a Certified Professional Level III. Working for a company that invests in their people is proof that MERRILL makes anything possible."
Brad North
NDT Technician III
---
"Throughout my 20 years with MERRILL, I have worked on some of the coolest projects in the industry, including large 160,000-pound off-shore oil platforms, remote weapon systems for our nation's Military and large scale mining equipment. To complete these projects, MERRILL  has some of the most advanced equipment and machinery in the market today. The leadership at MERRILL is made up of people who have worked on the floor of each business unit. They realize that investing in machines and equipment is not only a necessity for efficiency in the workplace, but making MERRILL a better place to work."
Jason North
Manager of Operations & Industrial Training – Merrill Institute

---
"MERRILL has given me the tools to achieve my career goals. Since joining MERRILL in 2012 as an assembler, I learned the skills needed to transition into the role of Shipping & Receiving Clerk. The shipping role allowed me to learn even more about MERRILL and its processes, leading me into an Inventory Management position. Today, I am able to implement my wealth of knowledge as a Project Manager."
Logan Dalton
Project Manager
---
"Working for MERRILL has allowed me to further develop as a manufacturing engineer. Honing my natural talents, skills and abilities to solve problems on the shop floor and for customers all while working with a diverse workforce from management to assemblers."
Ebony Daniel-Ogweno
Manufacturing Engineer
---
WORK PROGRAMS
---
---
Do you know a high school or college student interested in a manufacturing career? MERRILL offers paid co-ops that provide hands-on, paid experience at our world-class facilities. Many of our co-op students have continued on as full-time MERRILL team members after completing their training.
About Us
The Solutions You Need.
Accolades
Our work has earned us much recognition over the years.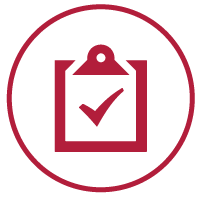 Quality
Unparalleled, Unmatched, Always Perfecting.