ACCOLADES
Our work has earned us much recognition over the years.A special thank you to these companies for trusting MERRILL with their future:
---
---
---
2018-2012
Platinum Supplier Quality Excellence Process Award
---
---
2018-2010
7 Steps to Weld Excellence
---
2017 & 2020
Outstanding Small Business
---
2014
Innovative Supplier of the Year
---
---
2014
Employer Support of the Guard and Reserve Award (ESGR)
---
2010 & 2011
Preferred Supplier
---
2010 & 2011
Bronze Supplier Quality Excellence Process Award
INDUSTRIES
---
For more than 50 years, MERRILL has been a trusted partner to world leaders across a wide range of industries. We produce high-quality, cost-effective solutions designed to help our clients drive their businesses forward.
---
About Us
With the right team, anything is possible.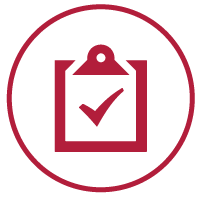 Quality
We maintain the highest level of quality through careful and thorough testing of every part we produce.
Safety
MERRILL is dedicated to providing a safe, clean and healthy workplace environment.