MEETING & EXCEEDING INDUSTRY STANDARDS
---
Our up-to-date certifications and memberships at top associations assure you that we are meeting or exceeding the latest standards for every industry we serve.
---
---
ISO 9001:2008
AS9100 (Rev. C)
ASNT Level 3
ASME: U, UM, PP
Six Sigma
APQP
---
---
PFMEA
Control Plans
Planned Process Flow
Formal Problem Solving Techniques
Lean Manufacturing Principals
Integrated Repeatability & Maintainability design
---
About Us
With the right team, anything is possible.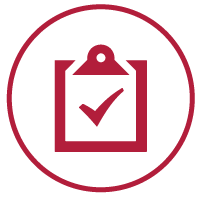 Quality
We maintain the highest level of quality through careful and thorough testing of every part we produce.
Safety
MERRILL is dedicated to providing a safe, clean and healthy workplace environment.